公司简介
Global Leader In Electroformed Optics, Deep-Dish Optical Coatings, And Infrared Imaging Components
产品列表
Precision Electroformed Optics
Electroforming is a versatile manufacturing technique used to produce precision optical components.
Based on the principles of electrochemistry, electroforming is essentially a specialized form of electroplating that allows a high degree of control, precision and reliability. The process of electroforming entails preparation of a suitable mandrel and placing it in an electroplating bath. Nickel or other metals are deposited on the mandrel by electrochemical deposition. The outer surface of the mandrel forms the inner surface of the form. The surface of the finished part is rendered in fine detail with respect to the original.
Standard Optical Components
Infrared Imaging Components



Capabilities
Every aspect of our manufacturing takes place in-house, allowing us to deliver a quality product on time. Our fully integrated CNC machine shop produces our IR Imaging components to your tightest dimensional specifications and our Optical/Touch-probe CMM validates our CNC capabilities. With multiple stereo scopes at 20X magnification we perform visual inspection on 100% of our parts.
Machining: CNC 3,4, and 5th axis vertical mills, CNC lathes

Electro-discharge machining (EDM)

Laser marking and cutting

CAD/CAM programming

Metrology: Optical/Touch-probe CMM, Zygo Interferometer, Scanning Electron Microscope (SEM) / Electron Dispersive Spectroscopy (EDS), Hemispherical Directional Reflectance (HDR), Thermal Handheld Emissometer (ET100), Perkin Elmer Spectrophotometer
Electrodeposition
Electrodeposited Coatings
Gold (Au)
Totally inert, gold (Au) is an excellent reflective surface for the near to far infrared.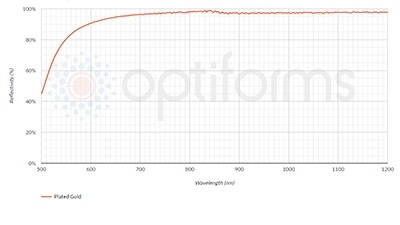 Click or Tap on Graph to Learn More
Rhodium (Rh)
Hard, durable, and inert, this precious metal increases the reflectivity of electroformed nickel substrates.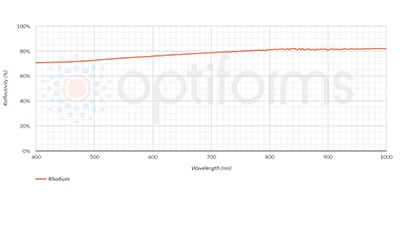 Click or Tap on Graph to Learn More