公司简介
Founded in 2000 as a successful spin-out of Germany´s renowned Fraunhofer Institute for Laser Technology, AMTRON develops and manufactures electronics for precision diode laser control. We supply our high-quality laser diode controllers and laser diode systems to a broad variety of customers across five continents.Clients include laser manufacturers, system integrators and R&D specialists using AMTRON systems for the monitoring and control of diode lasers in a wide range of applications, including machining, medical technology and scientific research.
产品列表
CM100 POWER SUPPLY MODULES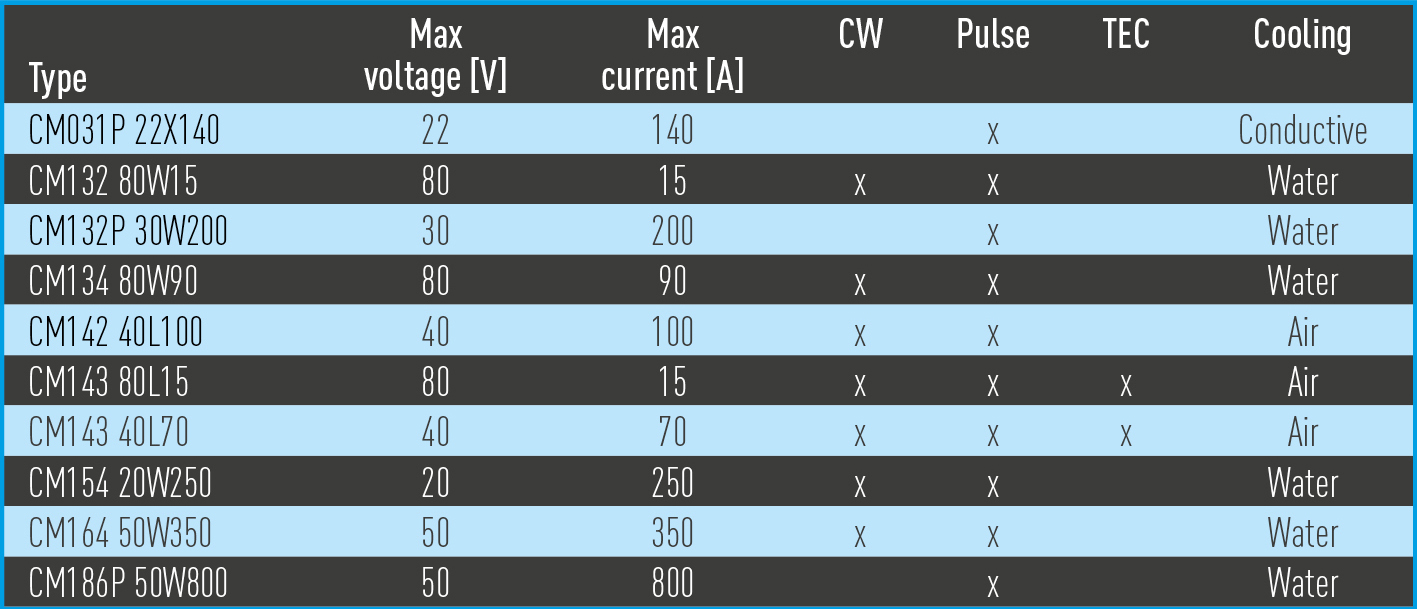 FE400/FE100 POWER FRONTENDS


CS400 LASER DIODE CONTROLLERS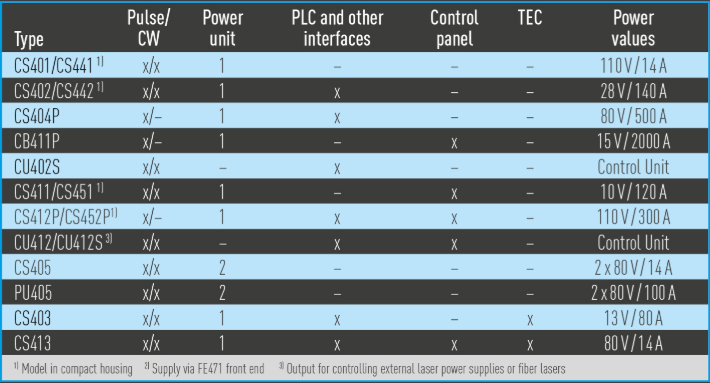 LS400 LASER DIODE SYSTEMS

SE200 / SE400 HIGH SPEED PYROMETERS

The AMTRON Pyrometer series SE200 and SE400 offer highest measurement speed and noise immunity even at low process temperatures. Their PY100 and PY200 series sensors contain the complete analog-to-digital signal conversion and an integrated flash memory for parameters. Compact control units (series CU100-CU500) are available with many different interface options.Highlights are the simultaneous processing of up to 15 sensors and the interfacing to galvanometer scanheads for exact positon readout.
Suitable for plastic welding, soldering, hardening, selective laser melting

Closed loop control or logging of process temperature or radiation

Detection rate up to 100kHz (depending on detection wavelength)

Direct digital link to CS400 series (SE200)

Spatially resolved data acquisition in combination with either multiple pyrometers or galvanometer scanhead

Robust signal transmission without the need of fiber cables (up to 20m)

For stationary and hand-guided laser heads
CS120 LASER DIODE CONTROLLER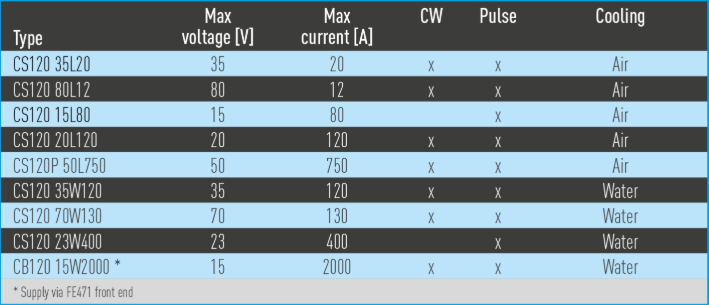 PM200 POWER SENSORS


CU190 PROCESS CONTROLLER

The process controller CU190 stands out with its fast power modulation, which makes it ideal for regulating and controlling the processes be­tween the system and the laser. The device offers a range of connections via different fieldbus systems. The process controller uses various input parameters such as feedrate, external sensors or trigger/gate to calculate and control the analog and digital laser power. The control unit modulates the amplitude, pulse width, or frequencies with fast cycle times of 1μs. In contrast to conventional system controllers, the CU190 process controller offers fully customizable laser control, which easily integrates into existing processes.
Integrated controller for the regulation of process signals

Storable processing recipes

Customizable laser control

Connection to Profibus, ProfiNET or CAN-Bus

Optional remote maintenance via a web interface
SYSTEM-INTEGRATION
READY-TO-GO CONTROL SYSTEMS FOR DEMANDING TASKS
Integration into rack cabinets or dedicated mechanical infrastructure

Mains power distribution, laser diode controllers, monitoring units, temperature management, safety management, control software

Example: Power supply to 54 synchronously pulsed diode stacks with up to 600 A pulsed current with 10 Hz and an overall power of 100 joules

Example: Up to 176 controller units with diode-stack monitoring. Control of all AMTRON devices via a common user interface
BURN-IN / LONG-TERM CHARACTERISTICS
MULTI-PARAMETER MONITORING FOR MAXIMUM SECURITY
Measurement and recording of laser power, electrical diode characteristics (current, voltage), temperature, water flow and cooling, etc.

Process control

For bar or single emitter based laser diodes

Operation in CW and pulse mode; all measurements pulse-synchronous

Logging and storage of measured values and operating parameters

Automatic control without PC

Number of test stations individually scalable
SOFTWARE FOR LASER PROCESSING SYSTEMS
SMART SOLUTIONS DESIGNED FOR SPECIFIC NEEDS
Along with the standard products, AMTRON also supplies customized systems for demanding tasks in laser processing. These all-round solutions include the adaptation of the software to the system at hand. AMTRON software manages, for example, burn-in systems or equipment for the long-term laser diode testing whereby a number of diode bars or single emitters can be controlled.
Implementation in NI Labview or Microsoft MFC

Control of complete processing systems including additional components such as coolers, trigger generators, safety equipment, etc.

Control of all AMTRON devices via a common user interface